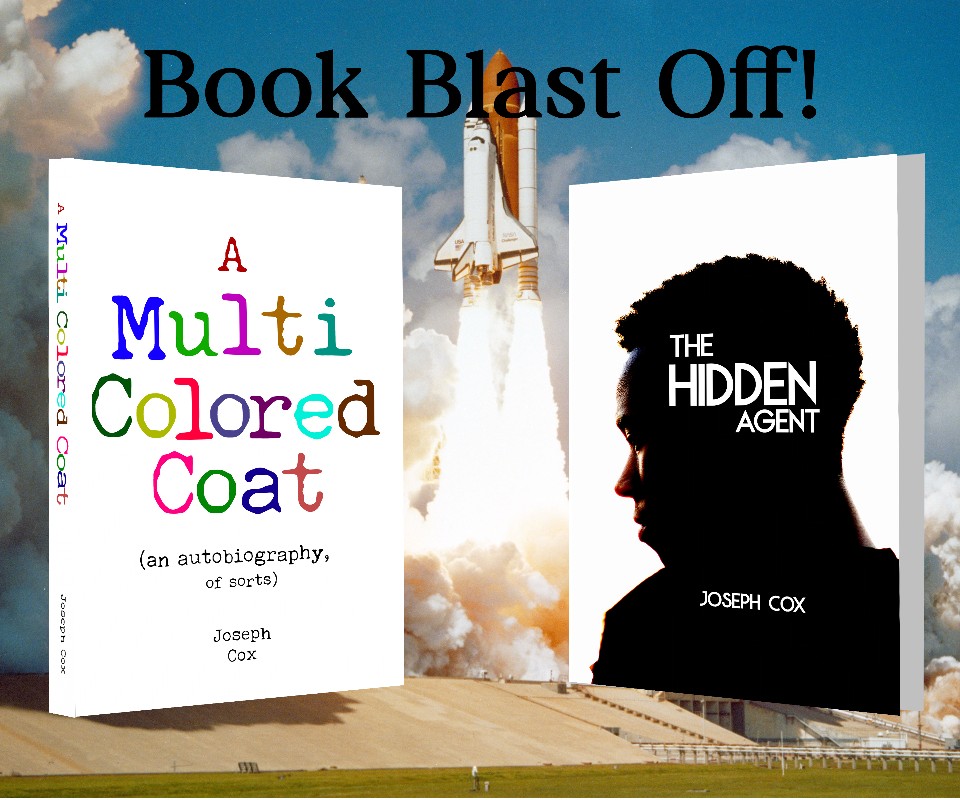 In the run-up to the new Ryan Gosling movie that shares a title with The Hidden Agent, I've realized I need to pump up my sales so people will see my books in the storm of searches related to the movie.
So, for the first 100 people who buy either the paperback or Kindle versions of The Hidden Agent or A Multi Colored Coat, I'll pay the price of the book + $5 (or 15 NIS).
While I'd love a review, I cannot pay for one. So my only request is that if you take advantage of this, you sincerely intend to read the books. But please do take advantage of this – every sale helps tremendously. Moving the books up the sales ranks will make them appear in far more searches. And having some of the hundreds of thousands of people looking for things related to the movie stumble across my book and decide it looks cool will advance my mission to create a more fulfilling reality for all of us.
As far as I'm concerned, you'll be doing the world a favor 🙂
Here's the countdown of remaining copies available under this better than free deal!
The Hidden Agent: 99
A few clarifiers:
I won't pay for the hardcover, I won't pay for people to buy both the Kindle and paperback versions of the same book. In other words, the maximum is one of each book per person.
I won't pay for shipping/tax. If shipping to Israel, bundle the book with other purchases to get over the $49 limit.
After you buy a book, send me a copy of the receipt and I'll paybox/bit/zelle you the payment. This is valid in Israel and the US, I don't know how to transfer small amounts to other countries.
If you recently bought the books and feel ripped off, I can cut you in 🙂
Finally, I really don't mind if you buy the book and not get the money – that'll leave more slots for my promotional efforts 🙂